Union-Congregational Church
A United Church of Christ
ONE BODY, MANY PARTS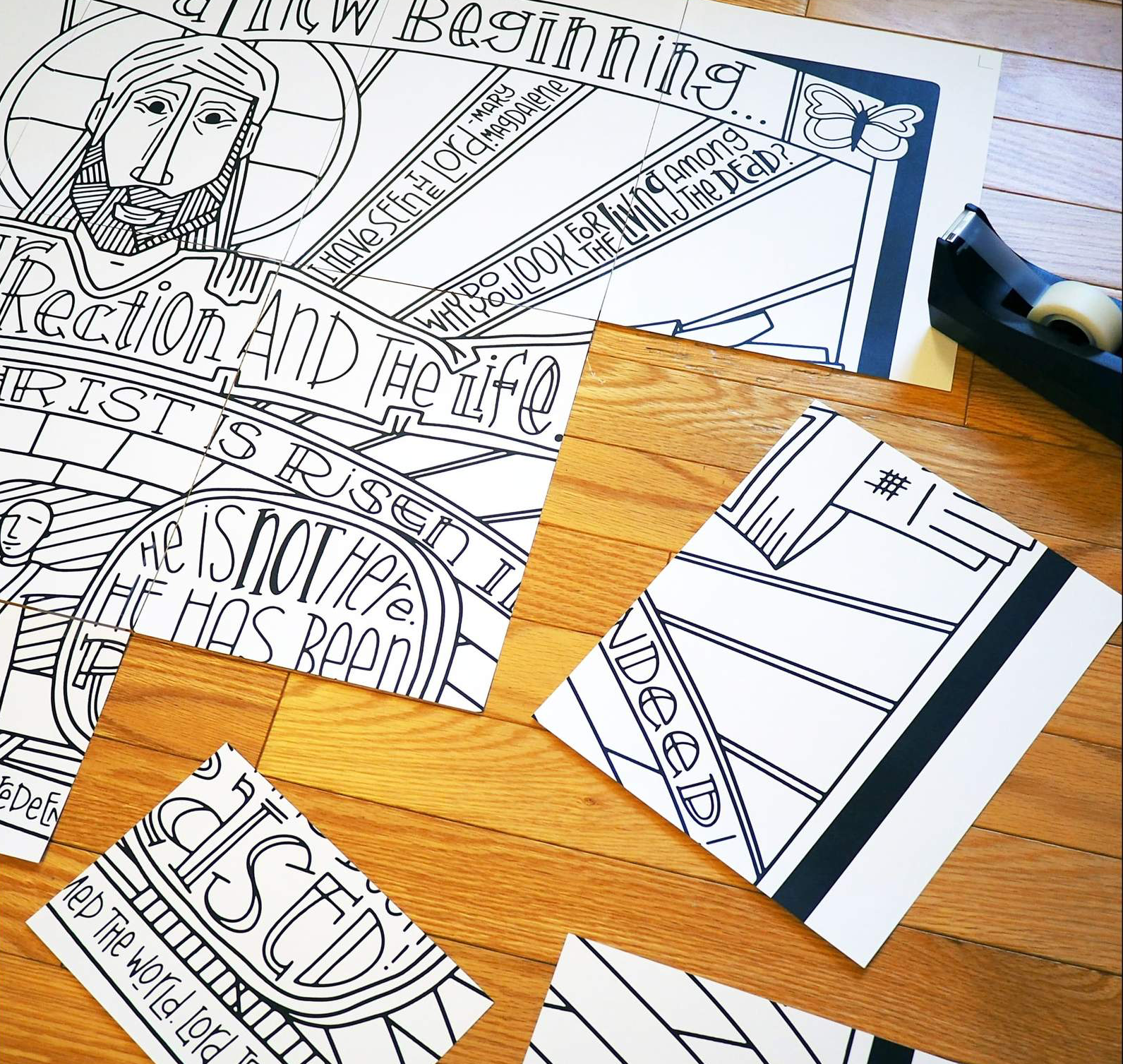 In April, we invited you to join us in creating a poster from Illustrated Ministries to celebrate a new life and new beginning through the life and resurrection of Jesus Christ. This poster, just like our church body, is made up of many parts but all play in a vital role. It will be made up of 45 individual color tiles.
Many of you have decorated your tile and will be coming to church in the next couple of weeks. There is a table in the east entryway for those tiles to be placed. If you are unable to drop yours off, please call the church at 324-2801, and we will be happy to pick it up from you. When we have the tiles, we will create a beautiful reminder that while we may have been apart for a while,
we are always together in Christ.
Worship with us on Sundays at 9:30 am via Zoom. You can jump in as early as 9:15 am if you wish to have extra time to make sure your technology is working properly or just to mix and mingle with those who arrive early.
Click here to find the link to join on your computer or smartphone: Join Zoom Meeting: https://zoom.us/j/3091624606
If you're joining the audio by phone, call 312-626-6799, and enter Meeting Code: 309 162 4606.